Further to my last post, my contributor copy of the German SF magazine, NOVA Science Fiction, has arrived and its gorgeous.
Its a 200pg, perfect-bound book with twelve stories, editorials, ads, and some really amazing artwork. I've been in anthologies that don't have these kinds of production values. So thrilled to be in translation in this one!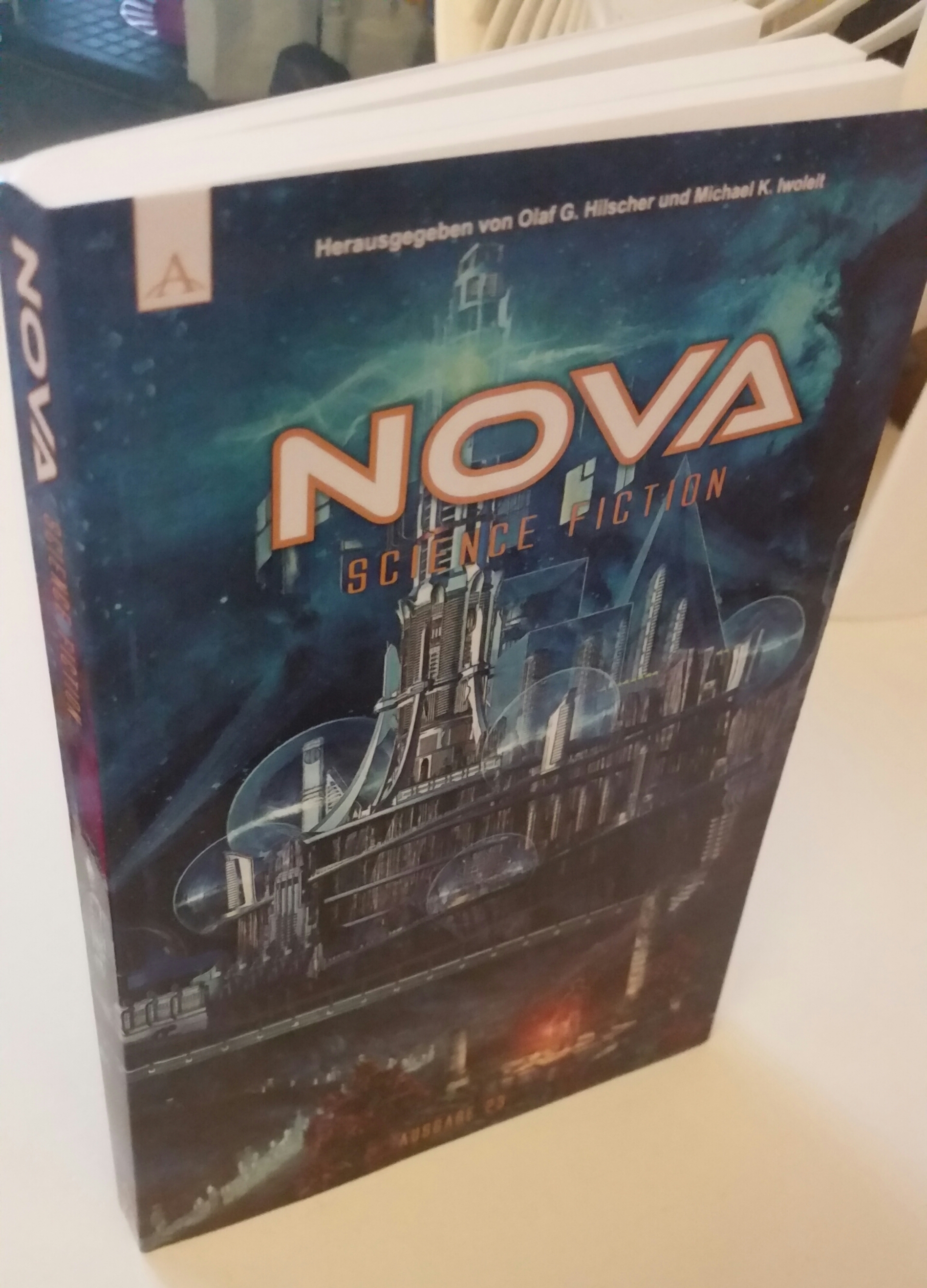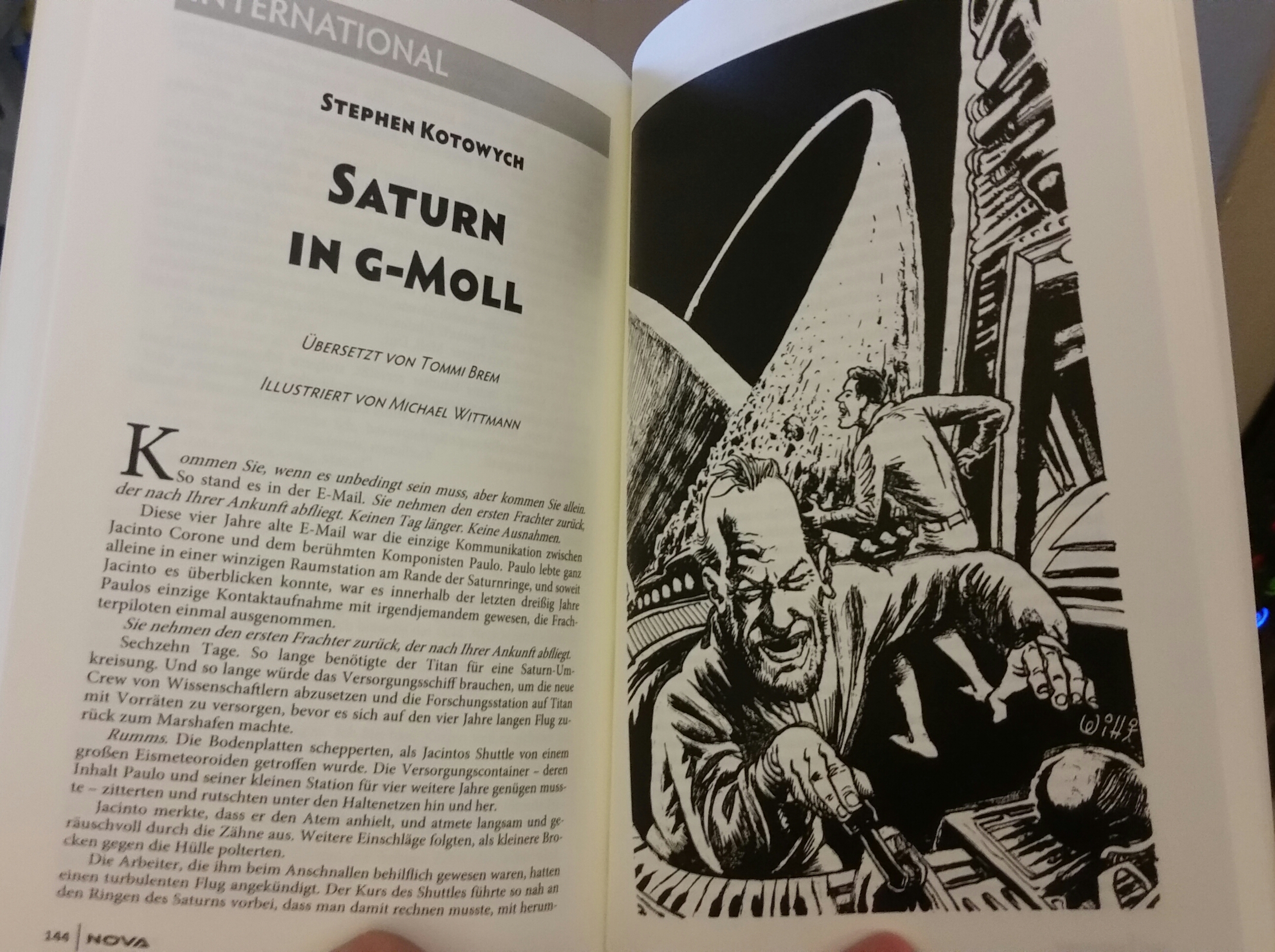 This is also the third or fourth really kick-ass piece of art to accompany this story as its been reprinted in several languages. So cool! Looks just like how I imagines Paulo looking.
– S.