Been sitting on this news for a while: I'm thrilled to announce I'm going to be co-editing (with my friend and evil twin, Tony Pi) a new anthology of science fiction and fantasy stories for Zombies Need Brains!
Our theme for the anthology is games and gaming in sci-fi and fantasy. I've had this idea for a while and we have some FANTASTIC anchor authors lined up already.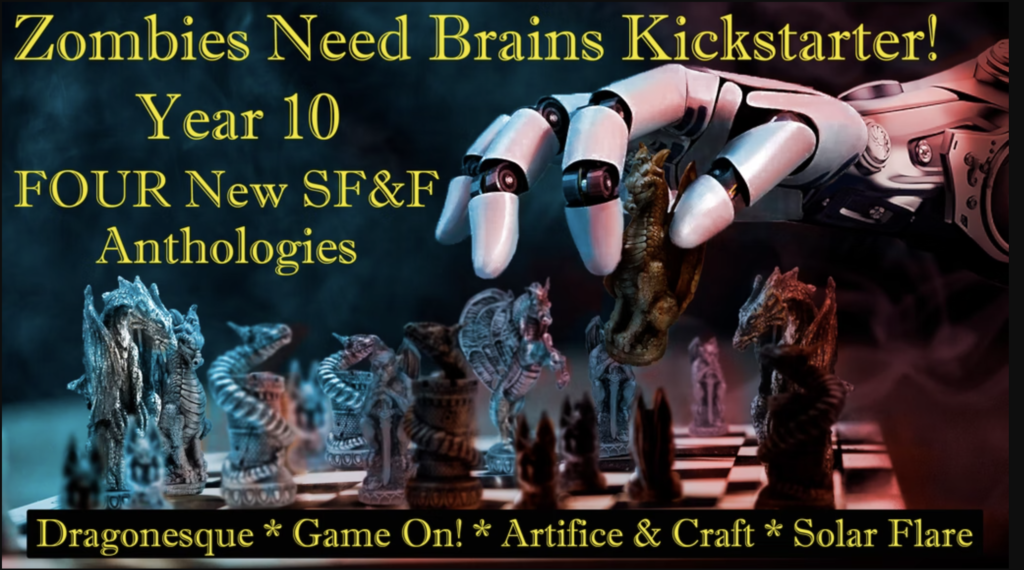 But there will also be an open call! We want to find as many great stories from new and up-and-coming authors as we can. My very first publication was a pro-rates SFWA-qualifying sale to an anthology from DAW Books and I would desperately LOVE to be someone's first professional sale.
For the writer-types out there, check back here frequently in late August and early September for a series of posts about what I'm looking for when buying stories for the book and some insight into what I think makes a good game-themed story.
ZNB anthologies are all funded through Kickstarter and our anthology will be just one of FOUR that you can get all together when you back the campaign. In addition to our volume, there will be anthologies focused on dragons, solarpunk, and enchanted works of art!
You can get a reminder of when the campaign kicks off on August 15th by clicking right here. If you're excited by these themes then we need your help to ensure the Kickstarter funds, or else none of the books will happen. So sign up for that reminder and tell a friend who you think would be interested.
GAME ON!