I'm thrilled to announce my new Kickstarter for the Year's Best Canadian Fantasy and Science Fiction: Volume One.
The campaign launches at noon EST on June 6, but in the meantime please follow this link and click the 'Notify me on launch' button to be told the minute it is live.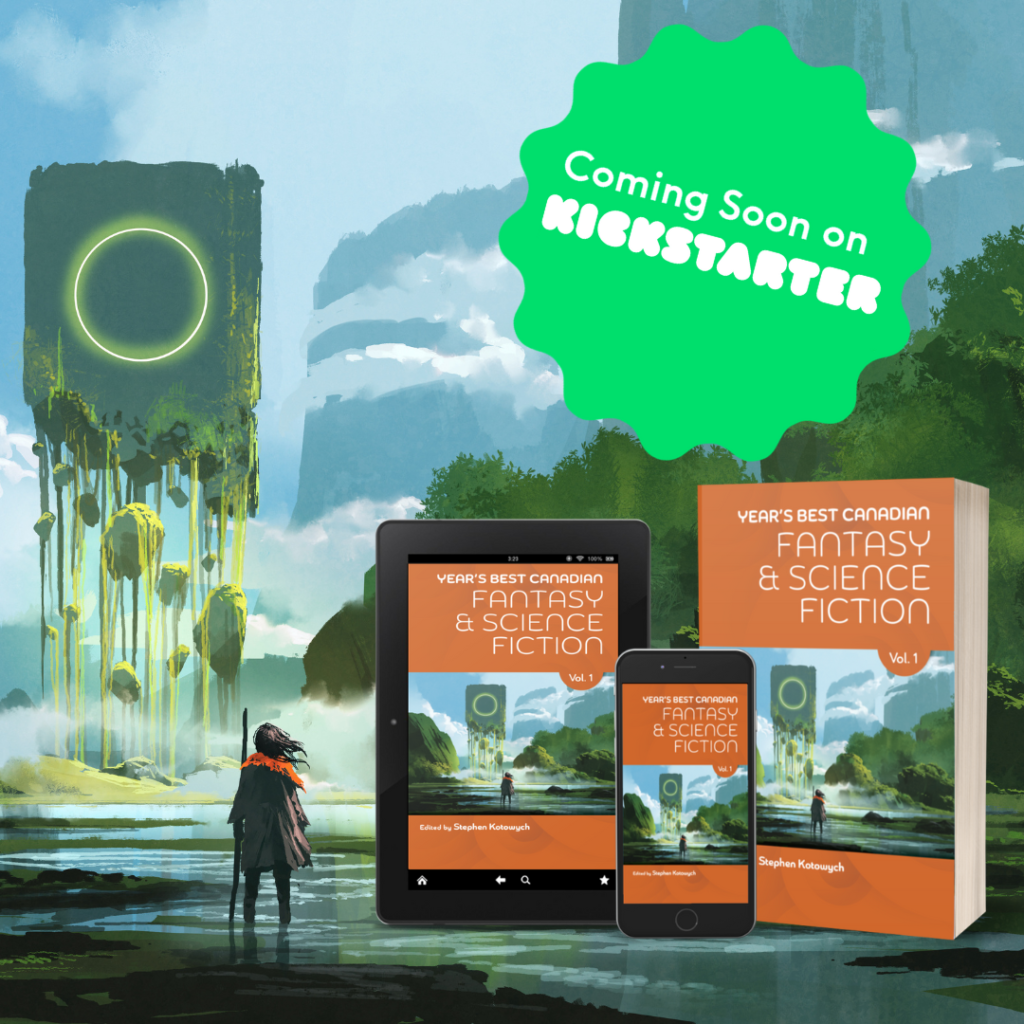 The world needs more Canada (as the old saying goes) and that includes a showcase anthology of the best short fiction the Canadian SFF community publishes every year. I'll be acting as the volume editor and publisher through my imprint, Ansible Press.
If you are at all inclined to back the project, please do so on the first day—preferably as close to noon EST as you can. That early momentum will help juice the algorithm and help get the project noticed (at least, so I'm told).
And please feel free (and encouraged!) to share that link around. The more followers the campaign has prior to launch and the more backer activity the project gets in the first few hours of launch (even at the lowest levels of support) also helps boost the project in the Kickstarter algorithm and will help drive organic reach (i.e.: people just stumbling across it on Kickstarter).
Don't forget to use the hashtags #CanadaYearsBestFSF and #KickstarterReads when you share on social media, and if you mention the campaign on Twitter please tag @KickstarterRead (no 's'). And steal that promo image above, too, and share it around!
Note to those of you in the US, UK, and EU, remember: this campaign is running in Canadian dollars, so with your positive exchange rate it's like I'm practically giving this book away! 😉 YMMV for exchange rates from other countries.
#CanadaYearsBestFSF #KickstarterReads