Archaeologists in Pompeii, which was buried in 79 AD by the eruption of Mount Vesuvius, have discovered a frescoed hot food and drinks shop that served ancient street food to Roman passersby.
Known as a termopolium, Latin for hot drinks counter, the shop was discovered in the archaeological park's Regio V site, which is not yet open to the public.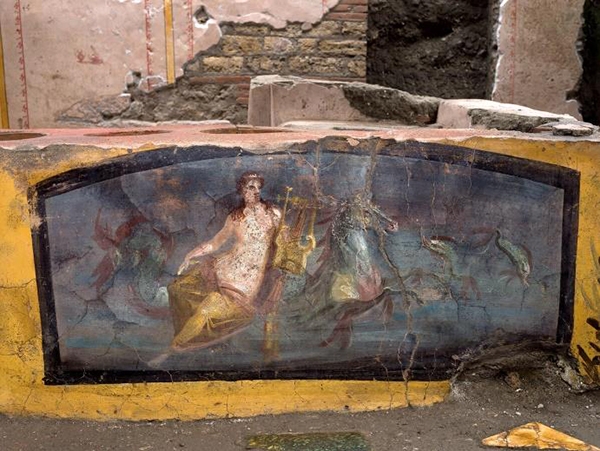 Complete with a frescoed image of a Nereid riding a sea-horse, the termopolium includes other decorative still lifes, food residues, animal bones, and even victims of the eruption.