I'm very pleased to announce that my story "Saturn in G Minor" has won a 2015 Ictineu Award! What a great way to start the new year.
These awards are given to the best science fiction, fantasy and horror works of fiction published in Catalan during the previous year. "Saturn in G Minor" won for best short fiction translated into Catalan. It appeared in the Catalan-language magazine Catarsi (#15) in November 2014.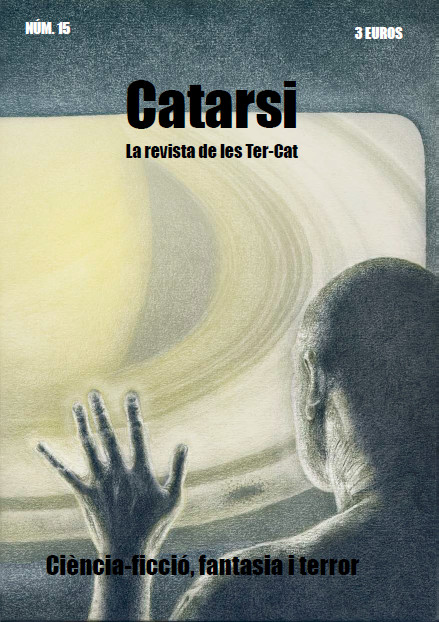 My thanks to the editors of Catarsi for taking the story for translation, and special thanks to Clara Boia, the story's translator–who obviously did a great job!
I confess this comes as a complete shock, as I didn't know I was even eligible for an award! I gather the award is judged 50% by popular vote and 50% by jury; a really interesting way to award such a prize, and it's nice to know the story can appeal to both sorts of audiences.
I can't seem to find a list of all the past winners in English, but I found this one in Catalan. Happily, Google will translate for you! Looks like George RR Martin, Haruki Murakami, Orson Scott Card, Mike Resnick, and Cat Rambo have all won this award, so I figure that's pretty great company to be in!
An award is on its way in the mail, I'm told. I'll post photos of it when it arrives.
– S.